Main benefits of our Businesses Plan: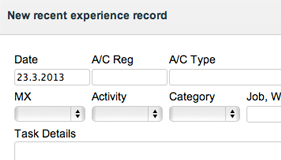 Quickly and clearly see the status of all your staff.
Our simple dashboard will keep count of all recent experience entries and give you a simple and elegant view of how many entries your staff has completed during the last week or month. You will also be able to see if you have any training coming up in the next 3 months for any of your current staff.
---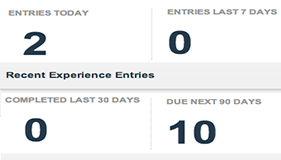 Easy Access to Staff Records and Information.
Your profile and your staff are essential to your records and reports. We make it easy to access and view all your critical aviation related information. You can even have your staff add their Part-66 Aircraft type ratings into the profile.
---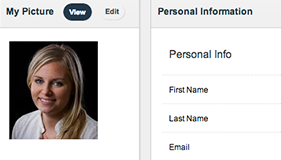 Reports That EASA SAFA Team Would Be Proud Of.
Our reporting feature is essential to the modern airline or part-145 service, easily and simply creating procedure reports for recent experience, continuous requirements status & training schedule when needed with no hassle. Get it ready within minutes for future aviation authorities or your internal QA department.
---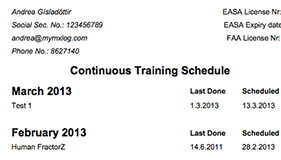 Easily Monitor and Report All Recent Experience.
The recent experience entry feature is in full compliance with EASA 66.A.20 Privileges. Simply allow all your staff to enter in their experience and store within the system. You can then monitor and produce reports when needed. The system is extremely easy to use by all your employees and is always available online.
---